Mother's Milk
Exhibit at the 2018 Salone del Mobile Milano in Rossana Orlandi Gallery, Milano MI, Italy
From primitive barbarism to exquisitely delicious feasts, the history of food is also the history of human civilization. Historically, a mammalian animal's first eating experience is drinking milk from its mother. While our relationship to food–and how it is consumed–in the contemporary context is linked to larger issues of class, economy, and culture, the instinctual act of nursing transcends social hierarchies. Mother's Milk is a set of flasks that formally and functionally reference udders–a visual link to primal beginnings.
Materials: Cast Glass
Fabricator: West Supply
This is the development of the form. The shape of the flasks abstract from the udder of pigs.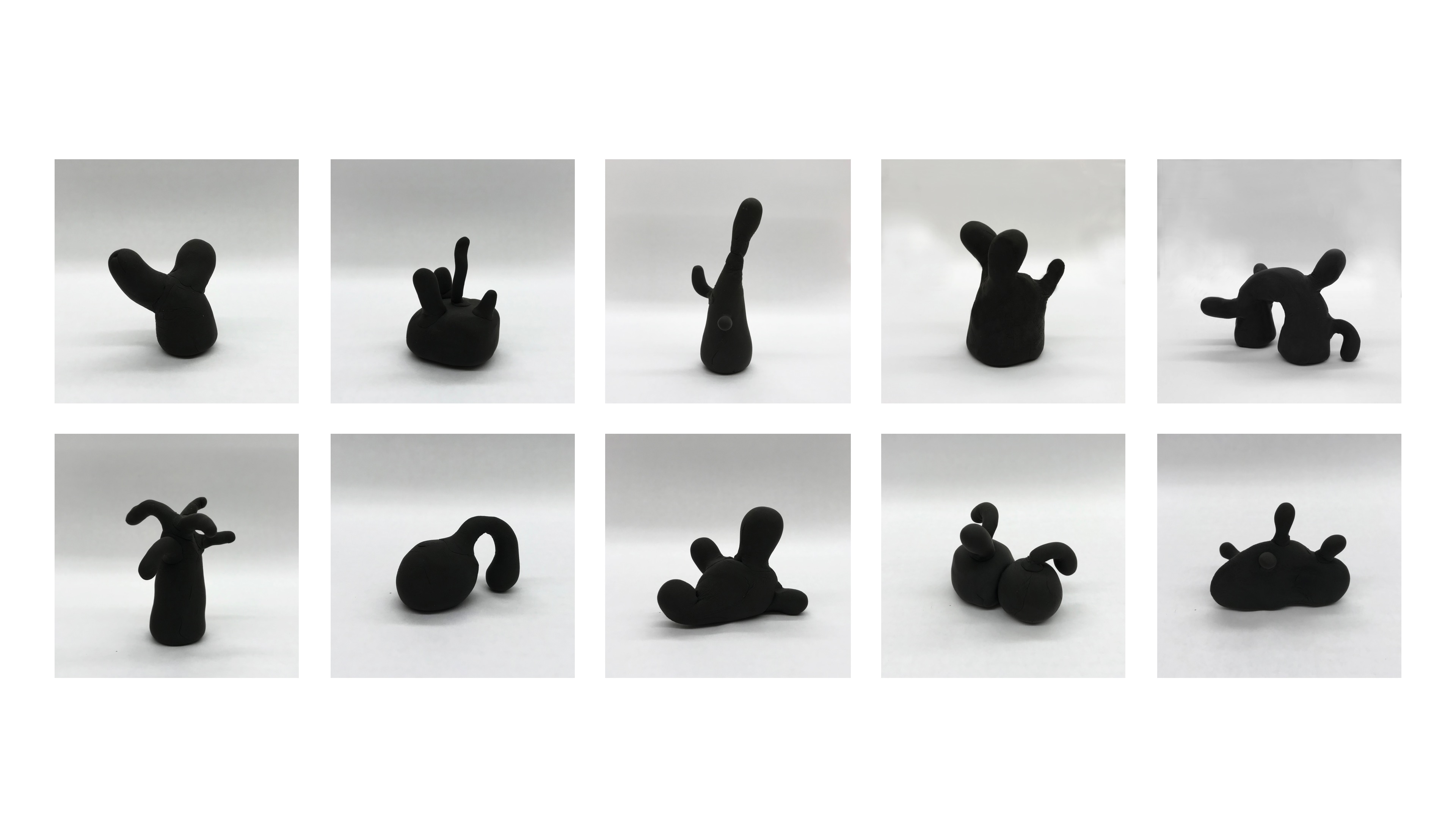 Introducing the 2018 whatnot Collection: Potluck
Aptly titled Potluck, the 2018 whatnot collection presents an assortment of ideas. Through material, form, scale, and function, designers in this year's whatnot studio have thoroughly considered the relationship between food and borders and employed design as a medium to explore how the food we consume is deeply entwined with global systems of production and profit, personal and cultural identities, politics, ethics, and the environment.
For the second year, the whatnot studio partnered with West Supply, an artisanal production house based in Chicago. From cast and mouth blown glass to cast bronze and aluminum, leather, and silicone, the work in the exhibition presents a harmonious cacophony of colors, textures, abstracted imagery, and forms. The diversity and boldness of perspectives presented in Potluck is refreshing and a sage reminder that the defining issues of our time are fodder for this emerging generation of designers.
The 2018 whatnot collection will be on exhibition and for sale during Salone del Mobile (April 17-22, 2018) at Spazio Rossana Orlandi (via Matteo Bandello 14, Milan).
https://sites.saic.edu/whatnot/