This is a narrative in a political language to show how and why things are under demagogue, which point out what is happening in the United States now.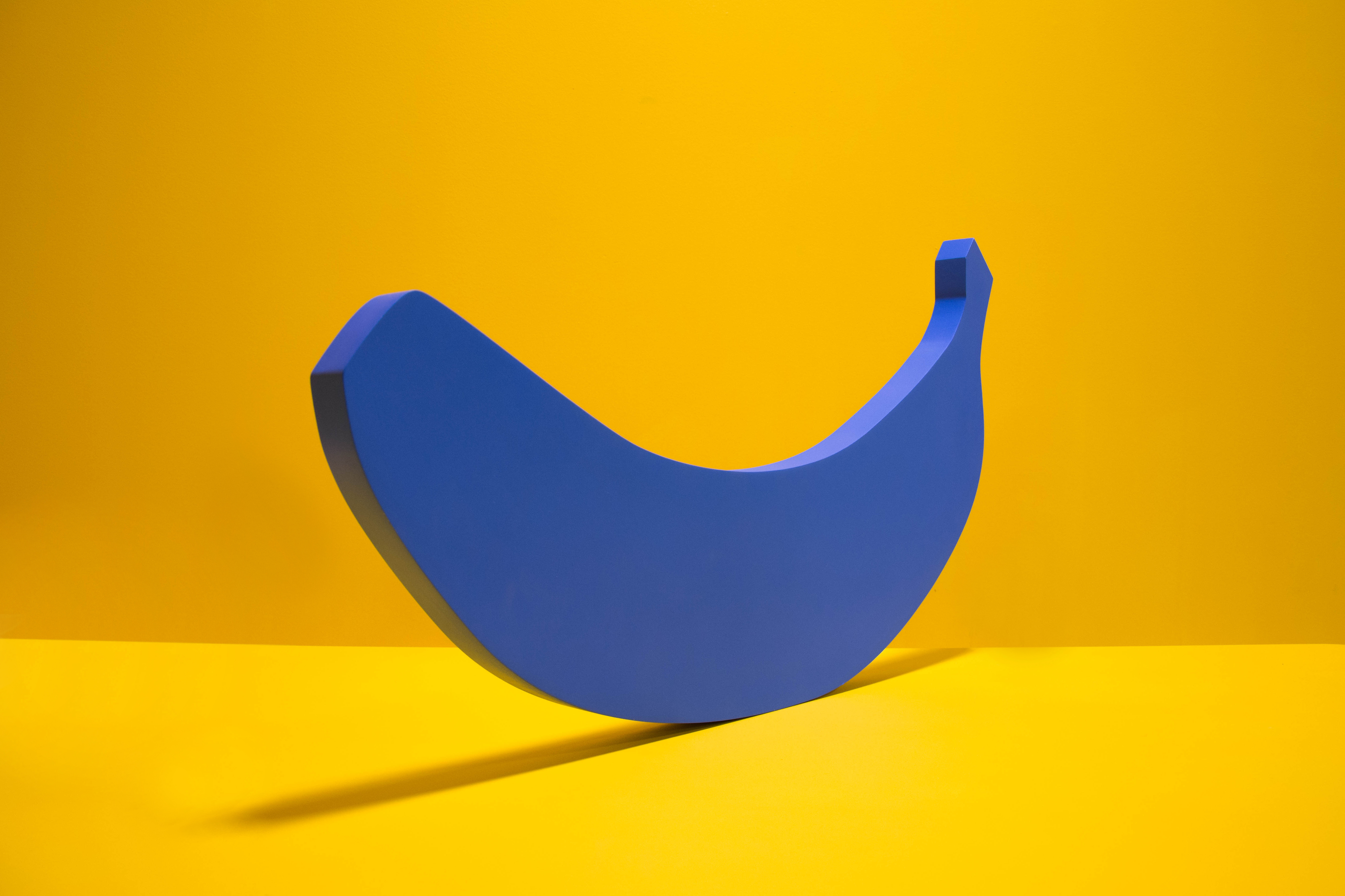 We live in the real world.
We are immunized against false things.

Politics are often false or deceptive, but we live in the constant denial of this. We live in a world in which the multiple truth exist, and we are aware of the false – maintaining constant vigilance, always prepared, and therefore immune to all the falsity in the world.
We have quickly absorbed and passed a lot of information. In these repeated processes, the most important thing is that the truth becomes the truth – select and authenticate, neutralize and naturalize, and evaporate.

In this Real Banana Society, the banana citizens follow the majority rules. They believe what most people believe is the truth. The "majority rule" will become the criterion for manufacturing the truth.

We live within the truth, in which we are lost.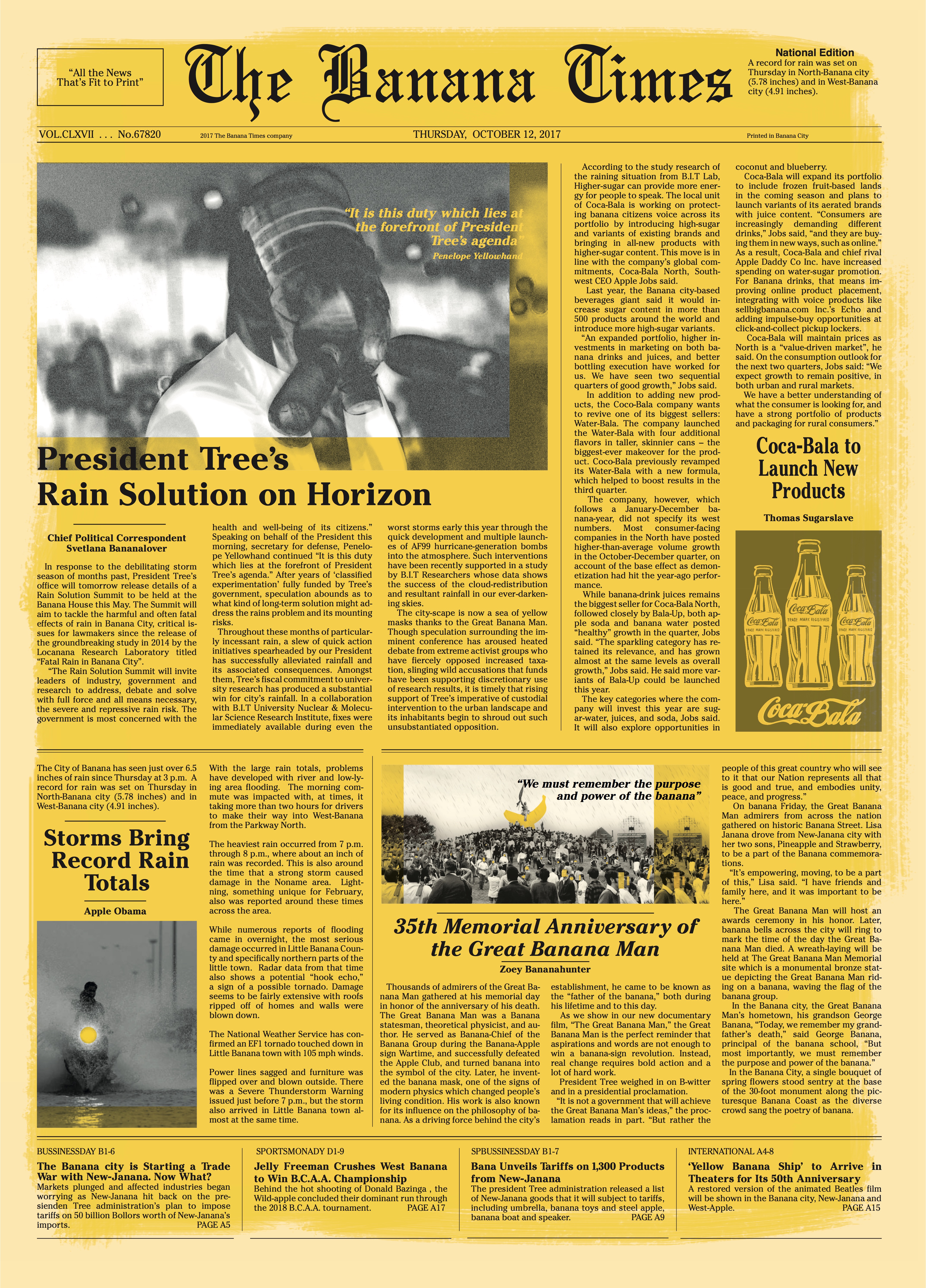 Basic Plot, The Banana City (2018)
Tabloid Inkjet Print
The Banana Project, on display at the 2018 SAIC Design Show in the Block 37 Gallery, Chicago, IL.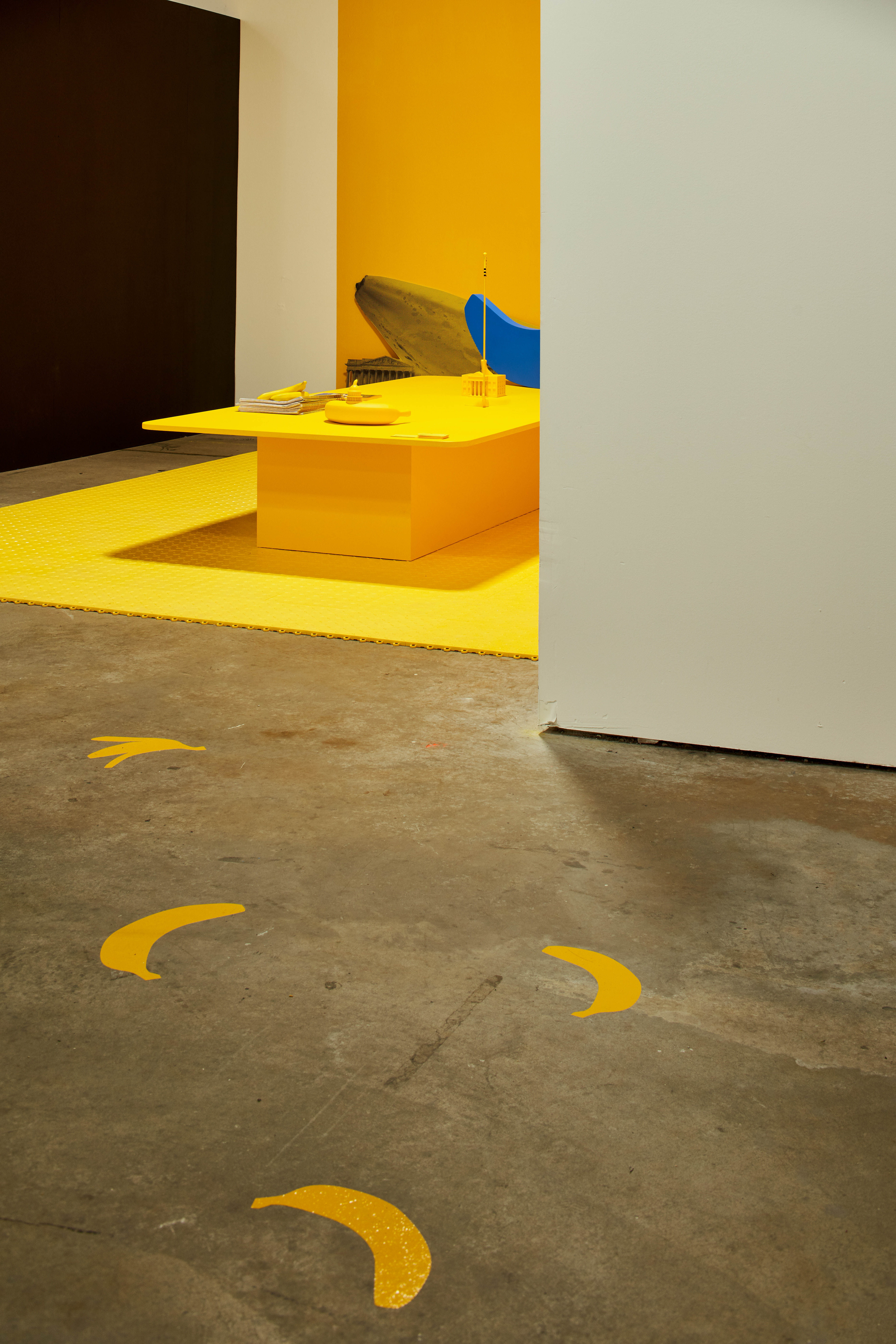 Credits:

Concept, Design, Direction: Zoe Liao
Advisors: Ilona Gaynor, Sitraka Rakotoniaina, Pete Oyler
Scenario: Zoe Liao
Graphic Design: Jing Chen/ Zoe Liao
Illustration: Zoe Liao
Writing: Zoe Liao/ Martha Poggioli
3D Modeling: Zoe Liao
Exhibition photos: School of the Art Institute of Chicago